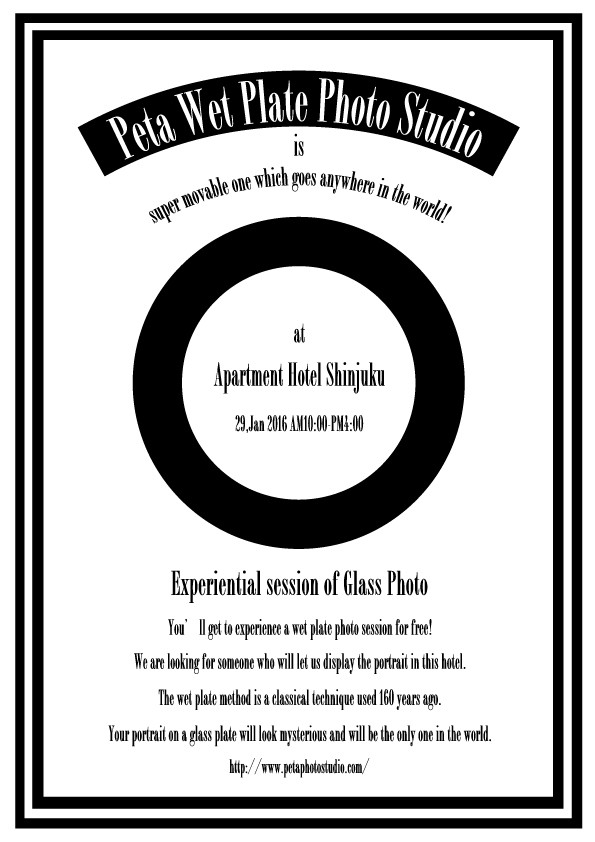 Peta Wet Plate Photo Studio
Experiential session of Glass Photo
at Apartment Hotel Shinjuku
29,Jan 2016
AM10:00-PM4:00
You'll get to experience a wet plate photo session for free!
We are looking for someone who will let us display the portrait in Apartment Hotel Shinjuku.
The wet plate method is a classical technique used 160 years ago.
Your portrait on a glass plate will look mysterious and will be the only one in the world.